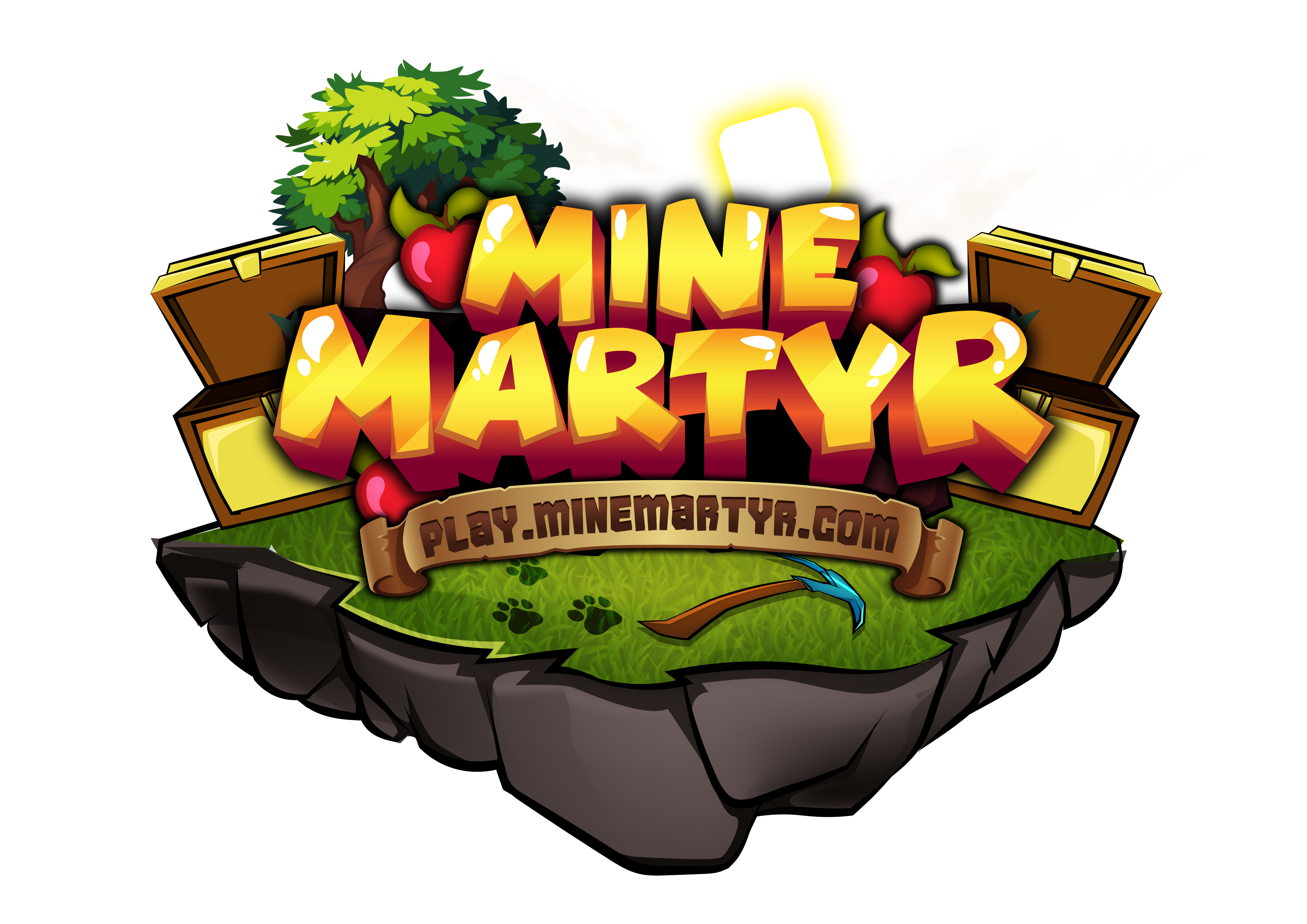 Welcome to MineMartyr! Opened on April 9th, 2022, to this day we hold to our core values of being an engaging, inclusive, and friendly community! Additionally, starting out we already have an amazing, attentive and kind staff team - Players from various countries who have all come together in unity, for one thing, friendship... Well... And OneBlock too!
Be on the lookout for a new game mode coming soon! Nations! It is a unique idea that includes, war, bending, clans, land claiming, and clan exclusive economy.

One of our Amazing Owners, Appla, has been hard at work getting our first season of OneBlock up and running smoothly. Please consider purchasing Appla Keys to help reimburse her for her time and energy.
A huge thanks to our Development Team who have brought bedrock compatibility to our unique server!

Our amazing Build team:
MaryDuckAnn 
Bubbieee4808
NalicaX
Sxmplykxtty
Rxxder
Jae
These talented individuals helped a lot and did arguably the most of the building. Please be sure to thank them for their time, energy, and talents.
This could be biased, but we also have the most amazing and dedicated staff team from our Trainees to our Owners.
We value and adore our players, customers, and friends, make sure to get in contact with a member of the staff team if you run into any problems, on the server, in the discord, and even here at our store by making a ticket in our discord channel. We look forward to seeing you in-game!
Interesting and making a donation to our server? Here is our paypal account!

NOT AN OFFICIAL MINECRAFT PRODUCT. NOT APPROVED BY OR ASSOCIATED WITH MOJANG.